BAY RUNNER ALL NATURAL SOAP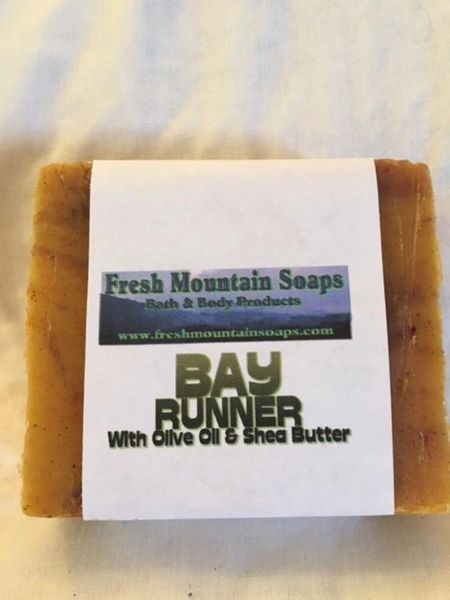 BAY RUNNER ALL NATURAL SOAP
Bay Runner Natural Soap
Cousin to "Bay Rum", this blend is spicy and rich with clove, cinnamon, orange, patchouli and more! Great Unisex Scent!
Bay Runner (Vegan, All Natural)
Ingredients: Olive Oil, Water, Coconut Oil, Sodium Hydroxide, Organic Palm Oil, Shea Butter, Essential Oils of: Orange, Patchouli, Clove Bud, Cinnamon Leaf, Amyris, Cedarwood, and Anise, Rosehip Powder, Annatto Powder.
Reviews